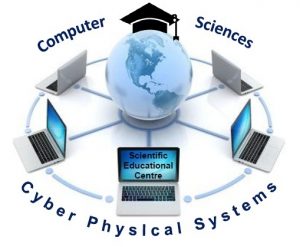 Scientific and Educational Center of Cyber Physical Systems of the George Pukhov Institute for Energy Modelling of the National Academy of Sciences of Ukraine is a structural research unit of the Institute, and operates in accordance with the current legislation of Ukraine, within the framework of normative acts of the National Academy of Sciences of Ukraine, the Ministry of Education and Science of Ukraine
The Scientific and Educational Center carries out basic and applied scientific researches according to the priority directions of development of science and technology in close connection with the educational process.
The Center conducts educational activities; carries out the organization of the educational process and provides for the acquisition of higher education, taking into account their vocations, interests and abilities; prepares doctors of philosophy; conducts scientific, innovative, methodological and international activities; provides retraining and improvement of professional skills of scientists, specialists, professionals according to the direction of activity.
The Scientific and Educational Center consists of two non-structural units:
providing organization and implementation of educational process, including distance education;
scientific and educational laboratory (implementation of scientific advising of doctoral students, scientific guidance of postgraduate students, educational activities, conducting of scientific researches with applicants of higher education of different levels).